WHAT OUR CLIENTS SAY
testimonials
People who participated in our breathwork sessions share their experiences.
"I have had several individual and group sessions with Raimond. I appreciate him highly primarily because he creates a safe space, where all feelings and experiences are welcome.
Raimond is like a knowledgeable guide, who helps me navigate my inner landscapes smoothly. He exactly recognises and senses the moment when a person needs support, and always offers it in the most uncompelling way. 
In general, I am rather sensitive, if not to say picky, about any kind of music. At this point, I applaud the selection of music that Raimond plays during his breathing sessions. It is beautifully on point. 
As a person, Raimond is passionate about his calling, driven by a sincere desire to help his fellow man and bring balance and harmony to our world. He is selfless and friendly and working with him is pure joy."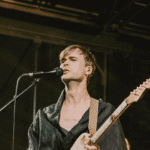 "With Raimond's help, I completed quite a few conscious breathing sessions and I can sum it up as follows.
As a result of breathing: 
you work with your subconsciousness, or, to be precise, your subconscious works for you, you just observe
you get to know your body and mind from a completely new perspective
your stress and anxiety levels decrease
you replenish your body and mind's energy resources
you learn to trust and just be.
Practising mindful breathing with a friend or partner is a great way of taking your relationship to the next level."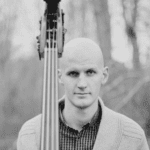 "Ma olen sellest kõigest vapustatud, olen need kaks päeva ringi käinud mingis lummuses. Peale igasuguste tundmuste (alguses kergus, siis tohutu raskus, minu peal oli kui tuhandeid kilosid), tundsin midagi (ma ei oska kirjeldada oli see hirm või valu), mis pressis ennast koos pisaratega välja. Mu peas vasardas ainult üks mõte. Palun tule ja aita mind siit välja, palun, palun, palun ja…. Sa olidki olemas. Mõne hetke pärast asendus kõik tohutu turvatunde ja tänutundega. Olin kui kuskil soojas ja helges kookonis. Vaatamata sellele, et olen olnud väga armastatud laps, vaatamata sellele, et mul on imeline ja toetav pere, pole ma mitte kunagi (vähemalt ei mäleta) tundnud sellist turvatunnet ja sellist tänutunnet. Tean ju, mis need tunded on, olen neid tundnud, aga sellist tugevust ja võimsust kogesin elus esmakordselt. Olen selle kogemuse eest äärmiselt tänulik. See mida sa teed, see millise õhkkonna sa lood, kuidas hoiad ruumi ja meid, see on imeline. Aitäh Sulle, Raimond!"
Daire Jahnson
Meedik, Ettevõtja
"It was my first breathwork with Raimond and definitely not the last one. I am so amazed what this work is doing with our body, mind and spirit. I can't believe what layers you can access with this. Breath- so simple, yet so profound and deep. The way Raimond holds the space is so beautiful and secure. I can't recommend this work with him enough, you have to experience it on your own. Full gratitude, thank you Raimond."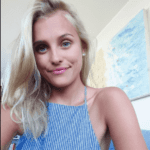 "When I was seven, I experienced a tragic event. A friend of mine who was a few years older tragically died on a construction site, right before my eyes, as he got trapped under loose cinder blocks that collapsed.
Since then, for 30 years, this event has tormented me and I have felt partly guilty about it because of a few sentences that my parents uttered later. For about 20 years, I completely blocked this out, only in the last 10 years the event has started to visit me and remind me of its existence.
During the second to last, eighth session with Raimond, I took it with me to my breathing session. I went deep into that day, felt it at the bottom of my soul, tears pouring. I had time (about 1.5 hours), nowhere to escape, and no reason to, because if not now, then when. The session ended, everyone shared their experiences, except for me, as my jaw was still trembling.
The same night, I suddenly woke up from my sleep. I did not dare or want to open my eyes, because I could feel someone sitting on the edge of my bed, looking at me, then leaning over my face as if to check that I was alright, then standing up and quietly moving away. At that very moment I realised clearly why this being had come. The message was that my friend was fine and it was not my fault.
I have not felt this light for a long time as I have since that night."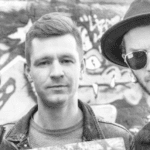 "Grateful for this beautiful experience of conscious breathing with Raimond. Very well held space and I was able to fully relax and feel vulnerable. He helped me through some challenging emotions that rose in the process, so that I was able to let go. My energy shifted straight away to a more empowered state where I could feel the 'magic' of things not seen behind the veil of my everyday life. I rediscovered the power of breath, our amazing tool of healing that we were born with. Looking forward to the next session and will bring friends and family, if possible Thanks a lot!"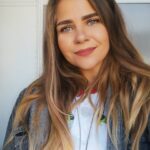 "This work was something I never expected. Raimond held the space very skilfully and thus creating a trusting environment. That combined with excellent breathing technique guidance, culminated in a deep insightful experience so vast, it's difficult to describe in words. That was a true consciousness expanding session right there. I'm truly grateful for being part of it. Totally recommend!"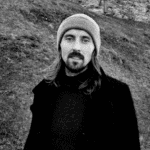 "Be open and ready to receive – and Raimond will guide you through a restorative breathwork.
I felt instantly confident that Raimond really knows what he's doing – being close while maintaining a discreet space.
I went through the whole spectrum of emotions – from sadness to laughter and multiple feelings in between. I also got to let go of a hurting memory that clearly had been stored somewhere deeper than in the analytical mind.
I personally could also feel activation on a deeper neural level – pulsating energy rewiring my inner system.
I highly recommend Raimond's breathwork for anyone. Without expectations and surrendering under his guidance you'll be feeling restored, relaxed – and most importantly: aligned."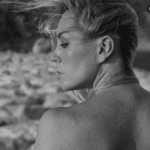 "I did not expect anything when I did my first breathing work with Raimond. There are many different practises where person can go deep within itself. I am usually the one who is lacking the imagination to feel the shift or magic. Breathing work was different, it just took me deep right away. It's quite amazing what can you access by just controlling the way you breathe. So many locked down emotions and traumas to face and all is done in very safe and cared environment.
I have done 3 sessions with Raimond and every time the "trip" was new. I felt very much like in my personal library where I could choose books to read to try to understand them. After each session I felt calmness, gratitude and more myself than I have ever felt.
I felt safe and looked after and it's such a valuable sensation to have when dealing sensitive stuff.
There is no hocus pocus, it just works!"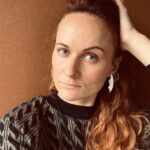 "While breathwork has been a powerful tool to calm my nervous system, a great facilitator makes all the difference in the world. I have found Raimond's facilitation exceptional in helping me relax my body, expand my breathing capacity and access deeper levels of peace and clarity. He is truly gifted and exceptionally talented as a breathwork facilitator. I highly recommend working with him."
go deep with
private breathwork session
join us at
weekly breathwork circles