WHAT MY CLIENTS SAY
TESTIMONIALS
People who participated in my breathwork sessions share their experiences.
"What I have experienced in Breathwork has touched me indeed deeply. Through breathing, I rediscovered my true nature again. The session was one of acceptance and allowing, an experience similar to which is hard to recall. I regained my zest for life. Through the process, I experienced that my feelings and emotions were allowed and accepted, even by the outside world. I am grateful because, for the first time, I was able to experience firsthand something that I have tried to offer to others rather than myself – unconditional acceptance and understanding. The sessions give a taste of what it feels like to be truly allowed to feel. I passed through deep layers within myself, broke down walls, dared to go beyond emotions and be spiritually naked.
Big thanks to Raimond, with whom it's possible to grow and be in a space filled with understanding, acceptance, peace, balance, and love for human nature. The session helps delve deep within oneself, showing the light and the way again. Breathwork is a journey one would want to experience again and again … endlessly, to reach an even more profound peace and love for oneself and the world. These journeys are life-changing!"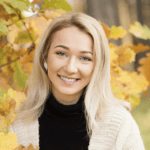 Eliise Tiidussalu
Child Welfare Specialist
"Looking back, I began to change my life since the first session, and so far I have learned to trust my intuition better, and to take bolder steps. Breathwork circles have helped me get in touch with my true self, which is a very precious gift."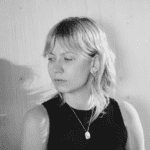 "I am so grateful that I started my journey with Raimond from Prana Breathwork; I would not be where I am today: Confident, in clarity and lightness, moving towards my dreams.
Thanks to breathwork, I have regained the joy of life, the lightness, the peace of mind, the courage, the confidence, the gratitude, the sense of love, the peace, and the realization of what I need, want, and desire! The determination and ideas to move towards my dreams! And most importantly, I have got my sleep back, without nightmares and horrors."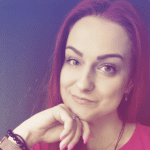 "To mark the beginning of spring, I went to cleanse and ground myself in a Conscious Connected Breathwork session yesterday. I went without expectations but had an experience that brought me complete peace and balance. It was the best thing that could have happened to me during an intense study period. Raimond holds space so well and is the best supporter. I am sure that Breathwork will become a good friend of mine."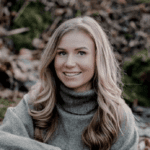 "This work was something I never expected. Raimond held the space very skilfully thus creating a trusting environment. That, combined with excellent breathing technique guidance, culminated in a deep, insightful experience so vast that it's difficult to describe in words. That was a true consciousness-expanding session right there. I'm truly grateful for being part of it. Totally recommend it!"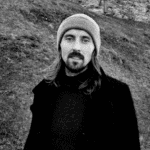 "I have had several individual and group sessions with Raimond. I appreciate him highly primarily because he creates a safe space where all feelings and experiences are welcome.
Raimond is like a knowledgeable guide who helps me navigate my inner landscapes smoothly. He recognizes and senses the moment exactly when a person needs support and always offers it in the most uncompelling way. 
In general, I am rather sensitive, if not to say picky, about any kind of music. At this point, I applaud the selection of music that Raimond plays during his breathing sessions. It is beautifully on point. "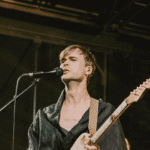 "Breathwork is something that is hard to describe, and I highly recommend you experience it for yourself. After the first session, I was blown away, walking around and thinking how is this possible!? It seems unbelievable that without using any tools, you can enter the deep subconscious level in just a few minutes (just by breathing!).
In just a few months, I have resolved traumas for myself and released so many stuck emotions, fears, and pain. I didn't even know I had so much of it inside me! Before Breathwork, I believed I was in a much better place with myself. I thought that I had resolved a lot of issues already. I had, superficially, but not on a nervous system level.
I find it hard to trust people, to let them get close. This is especially true when spiritually naked, as one is during Breathwork practice. Trusting the teacher and facilitator is essential – feeling safe and cared for. With Raimond, trust is easy to come – his warm, sincere, immediate presence and passion for what he is doing throughout the entire conscious connected breathing process will ensure that you are ready to tackle even more challenging issues and work through them with his help.
There is wisdom within us, the answers to our questions, and the power to accomplish great things. But sadly, we are not in touch with ourselves, and there is too much noise around us daily to hear, notice, and feel. 
Breathwork helps us achieve this presence, this connection with ourselves. Not just during the session. I see changes strongly in my daily life.
Priorities fall into place. It feels good and easy to be in my own body. There is a sense of seeing the big picture, clarity of mind. There are many moments when I am a neutral observer rather than someone with emotional outbursts. Surprisingly, situations and people that used to irritate or upset me no longer do. I worry much less and trust life. I let it flow. What happens, happens.
So many little miracles happen in everyday life that sometimes it feels like I'm living in the middle of a fairy tale or a dream.
For me, it's clearly a LIFE-CHANGING experience. I enjoy being present and in the moment in my everyday life, and it's just not a buzzword that I know and shout everywhere but don't experience. In our minds, we mostly live in the past or future. Conscious connected breathing helps us to truly live in the moment.
I have this long-desired peace and harmony that I thought I would achieve only in a very old age."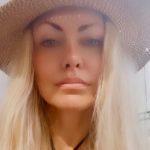 Terje Telling
Content creator, Gym owner, Event host, Stylist
"It was my first breathwork with Raimond and definitely not the last one.
I am so amazed at what this work is doing with our body, mind, and spirit. I can't believe what layers you can access with this. Breath – so simple, yet so profound and deep.
The way Raimond holds the space is so beautiful and secure. I can't recommend this work with him enough, you have to experience it on your own. Full gratitude, thank you, Raimond."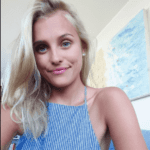 "With Raimond's help, I completed quite a few conscious breathing sessions, and I can sum it up as follows.
As a result of breathing: 
you work with your subconsciousness, or, to be precise, your subconscious works for you, you just observe

you get to know your body and mind from a completely new perspective
your stress and anxiety levels decrease
you replenish your body and mind's energy resources
you learn to trust and just be.
Practicing mindful breathing with a friend or partner is a great way of taking your relationship to the next level."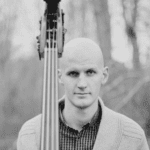 Peedu Kass
Musician, pedagogue, composer
"I did not expect anything when I did my first Breathwork session with Raimond. There are many different practices where a person can go deep within. I am usually the one who lacks the imagination to feel the shift or magic. Breathwork was different, it just took me deep right away.
It's quite amazing what you can access by just controlling the way you breathe. So many locked-down emotions and traumas to face, and all is done in a very safe and cared environment.
I have done 3 sessions with Raimond and every time, the "trip" was new. I felt very much like in my personal library, where I could choose books to read to try to understand them. After each session, I felt calmness, gratitude, and more myself than I have ever felt. I felt safe and looked after, and it's such a valuable sensation to have when dealing with sensitive stuff.
There is no hocus pocus; it just works!"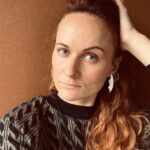 Kerttu Tennokene
Entrepreneur, yoga instructor
"Grateful for this beautiful experience of conscious breathing with Raimond. Very well-held space, and I was able to fully relax and feel vulnerable.
He helped me through some challenging emotions that rose in the process, so that I was able to let go. My energy shifted straight away to a more empowered state where I could feel the 'magic' of things not seen behind the veil of my everyday life.
I rediscovered the power of breath, our amazing tool of healing that we were born with. Looking forward to the next session and will bring friends and family, if possible. Thanks a lot!"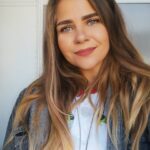 Elisabeth Sau
Graphic designer
"Be open and ready to receive – and Raimond will guide you through a restorative breathwork.
I felt instantly confident that Raimond really knows what he's doing – being close while maintaining a discreet space.
I went through the whole spectrum of emotions – from sadness to laughter and multiple feelings in between. I also got to let go of a hurting memory that clearly had been stored somewhere deeper than in the analytical mind.
I personally could also feel activation on a deeper neural level – pulsating energy, rewiring my inner system.
I highly recommend Raimond's breathwork to anyone. Without expectations and surrendering under his guidance, you'll be feeling restored, relaxed – and most importantly, aligned."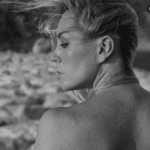 "While breathwork has been a powerful tool to calm my nervous system, a great facilitator makes all the difference in the world.

I have found Raimond's facilitation exceptional in helping me relax my body, expand my breathing capacity, and access deeper levels of peace and clarity. He is truly gifted and exceptionally talented as a breathwork facilitator. I highly recommend working with him."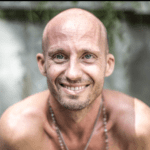 Ryan Fix
Creative director, teacher
GO DEEP WITH
PRIVATE SESSION
JOIN US AT
BREATHWORK CIRCLES